"The Turnagain"
Custom Juniper Wood and Moose Antler End Table
This moose antler end table was created after a customer inquired about adding wood to one our end table designs. We integrated juniper wood with two moose antlers for our final product.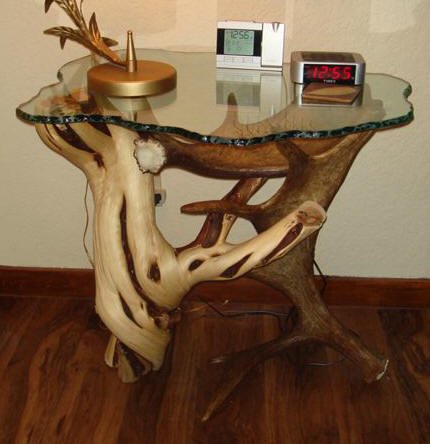 Available with or without glass.
Glass can be round or square; table comes standard with 30" round, unless otherwise specified.
As pictured, glass is custom cut to antlers and quoted separately.

Glass pictured is glacier edge. We also offer custom edged glass with a glacier edge or a chiseled and 1" bevel. All glass is half an inch thick, other thickness are available on request, glass is available up to 1" thick.
View custom glass edges here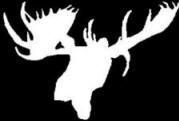 Prices (shipping for antler base will vary depending upon location)
Price of glass is including in quoted price below.

| | |
| --- | --- |
| Without glass $1395 | |
| With 1" bevel $1550 | |
| With chiseled and frosted glass $1695 | |
| With glacier edge glass $1850 | |