The Delta
A unique moose antler table with three well balanced moose paddles effortlessly holding a custom cut glass top. Each antler is on display from every angle. Glass shown is our chiseled and frosted edge.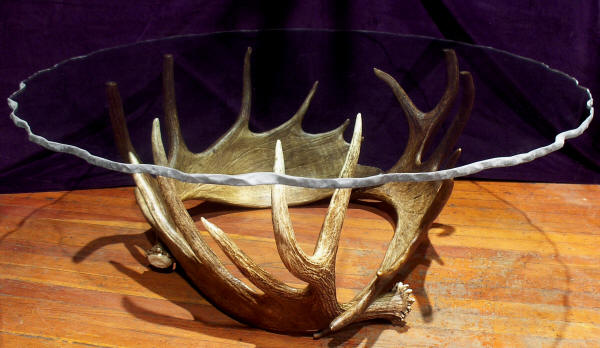 Available with or without glass.
Standard diameter is 42" unless otherwise specified. Table height is approximately 19".
We offer custom edged glass with chiseled and frosted edge (as pictured) or a glacier edge glass. We also have a basic 1" bevel glass top.
All glass is half an inch thick. View custom glass edges here.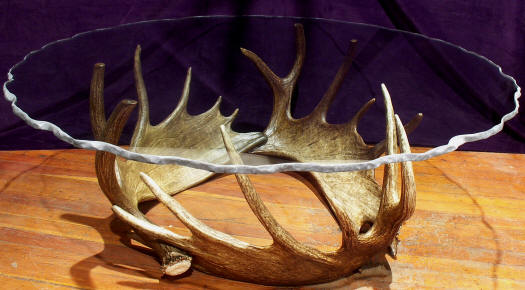 Prices (shipping will vary depending upon location)
Glass shipping is included in quoted price

| | |
| --- | --- |
| Without glass $1350 | |
| With a 1" bevel glass $1550 | |
| With chiseled and frosted glass $1750 | |
| With glacier edge glass $1995 | |